Once again the renowned Open Source Data Center Conference (OSDC) will take place in Berlin, May 14 – 15, 2019.  Presentations can now be submitted via the conference website. This is your next chance to continue or start your career as conference speaker:
Take it!
Covering the entire range of Open Source software, the event's objective is to outline state-of-the-art solutions and pioneering concepts to manage complex IT infrastructures.
As a speaker you can choose between three lecture formats:
Ignite talk: 5 minutes accompanied by 20 slides, 15 seconds each
Medium talk: 30 minutes talk including a Q&A session
Full talk: 45 minutes talk including a Q&A session
This is where the magic happens!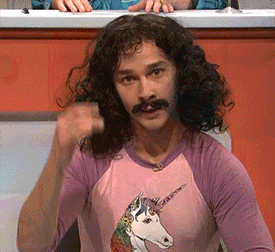 This is the chance to get on stage again and present your latest developments, best practices or research to your fellow colleagues! Haven't spoken at a stage to more than 100 people before? No problem! Everything has a first time. Start with OSDC! Submit your talk on: osdc.de/submit-a-talk
We also have some news for attendees: Until December 31, 2018, you can get your Early Bird ticket. Tickets are available with or without accommodation on: osdc.de/tickets
OSDC gives developers, decision-makers, administrators and IT managers the chance to catch up on latest news and initiate future-oriented projects. Speakers and attendees will be invited to a casual evening event, where they can engage with each other in a relaxed atmosphere. More on: osdc.de
#OSDC | May 14 – 15, 2019 | Berlin



jhornung
Julia Hornung
Marketing Manager
---
Julia ist seit Juni 2018 Mitglied der NETWAYS Family. Vor ihrer Zeit in unserem Marketing Team hat sie als Journalistin und in der freien Theaterszene gearbeitet. Ihre Leidenschaft gilt gutem Storytelling, klarer Sprache und ausgefeilten Texten. Privat widmet sie sich dem Klettern und ihrer Ausbildung zur Yogalehrerin.